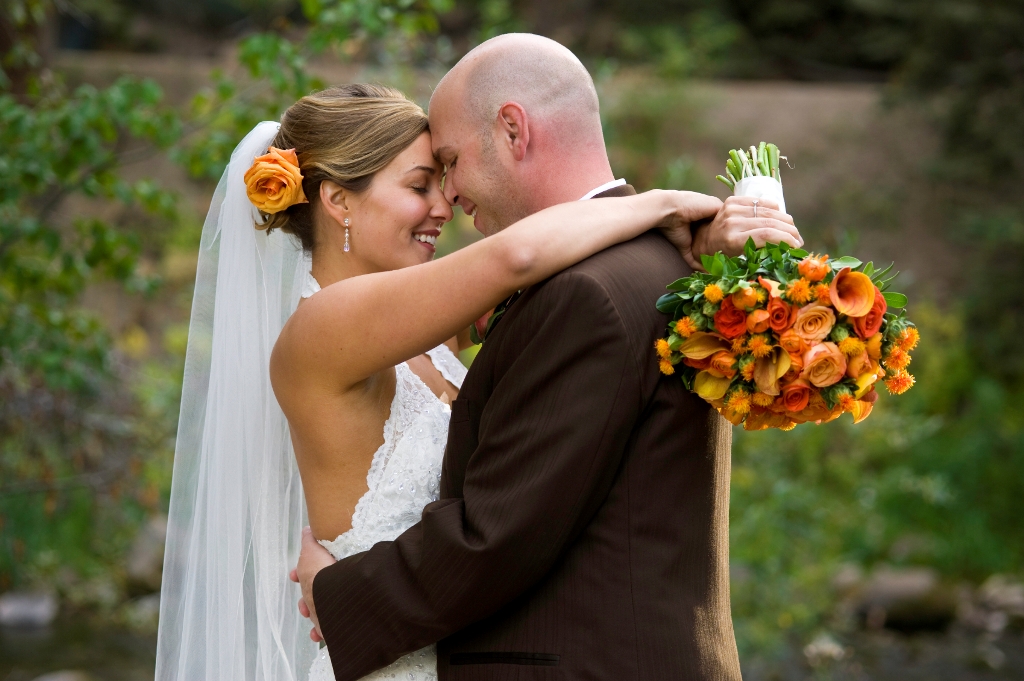 MusicMagic Productions was originally founded in 1999. The name "MusicMagic" came from a unique and innovative program for low-income children with their parents to experience learning a musical instrument together, and to serve as many NYC families as possible.
Upon moving to Colorado in 1999, we decided to use the name "MusicMagic Productions" as our company name to represent music that is truly magical, featuring the sounds of nylon string guitar, guitar/ flute or guitar/guitar duo,  performing a "rainbow of music", including Classical, Jazz, Brazilian, Celtic, New Age, Nuevo Flamenco and more.
For the upcoming bride to be, we want your wedding ceremony to be something truly special, and the right music plays a large part. While other musicians may stick to only the "tried and true favorites", we want your music to be unique and tailored just for you. In that regard, we always strive to take special requests so as to make your wedding ceremony that much more perfect. Offering a "rainbow" of packages from 'silver' to 'platinum plus', we aim to please everyone, regardless of what your budget can afford. For an additional charge, we also offer a CD of your live wedding ceremony music so you can remember your ceremony for many years to come.
For concerts & festivals, we offer the same "rainbow of sound", from solo guitar or guitar/flute duo to guitar/vocal duo, featuring world renowned Brazilian composer, guitarist, vocalist Sergio Augusto. (www.sergioanderic.com)
For an even bigger and better live sound, we add professionally recorded backing tracks, making the overall sound larger than life, as if a full band is performing.
Below is a partial list of our repertoire:
Partial Repertoire List
Recorder & Guitar
Bach – Bourree in E Minor
Bach – Prelude
Bach – Minuet
Bach -Theme (from Cantata 140)
Mozart – Serenade
Le Roy – Branle de Malte
Mozart – Minuetto
Phalese – Schiarazula Marazula
Susato – Allemande I *& II
Telemann – Partita 1
Vivaldi – Concerto in D
Flute & Guitar
Bach – Siciliana
Bach- Musette
Beethoven -Two German Dances
Boccherini- Rondo
Chopin – Mazurka
Gossec – Gavotte
Saint-Saens – The Swan
Satie – Gymnopedie #1
Classical Guitar
Carcassi – Etudes 2, 3, 7, 19
Giuliani – Opus 48, No. 5
Sor – Various studies
Villa-Lobos – Prelude #1
Various – Many more!
Wedding Music
Prelude Music
Bach – Sleepers Awake (Cantata 140)
Bach – Sheep May Safely Graze (Cantata 208)
Massenet – Meditation from Thais
Mozart – Ave Verum Corpus
Processionals
Dowland – Air
Mendelssohn – Wedding March (Midsummer's Night Dream)
Mouret – Rondeau
Mozart – Wedding March (Marriage of Figaro)
Purcell – Trumpet Voluntary
Wagner – Bridal Chorus (Logengrin)
Meditations
Bach – Jesu, Joy of Man's Desiring (Cantata 147)
Bach/Gounod – Ave Maria
Humperdinck – Evening Prayer (Hansel and Gretel)
Scubert – Ave Maria
Schumann – Traumerei
Recessionals
Handel – Air from Suite No. 5 (The Harmonius Blacksmith)
Handel – Alla Danza
Handel – Sinfonia from Solomon
Praetorious – Bourree
Purcell – Trumpet Tune
Cocktail Music
A Foggy Day
All of Me
All the Things You Are
Amor
April in Paris
Black Orpheus
Body & Soul
Desafinado
Dindi
East of the Sun
Fly Me to the Moon
Icarus
I Get a Kick out of You
I'll Remember April
It Had to be You
Just In Time
Little Sunflower
Lucky Southern
Moonlight in Vermont
My Funny Valentine
My Romance
Nearness of You
Night & Day
On the Sunny Side of the Street
Poinciana
Quiet Nights of Quiet Stars
Satin Doll
Sentimental Journey
Stella by Starlight
S'Wonderful
Tenderly
There Will Never Be Another You
They Can't Take That Away
Wave
Sergio and Eric Guitar Duo
Amazonas
Aquarela do Brasil
Barquinho Diferente
Berimbeau
Blue Moon
Call Me
Cinema Paradiso
Desafinado
Discussao
Estate
Feel Like Making Love
Girl From Ipanema
How Insensitive
I Only Have Eyes For You
I Will Wait For You
It's Not For Me To Say
Lugar Comum
Lullaby of Birdland
Moonlight in Vermont
My Funny Valentine
Saudade Fez Um Samba
Smile
Summer Samba
The Nearness of You
There Will Never Be Another You
The Summer Knows
Waters of March
Wave
What's New
You Go To My Head